Swain's Southern Africa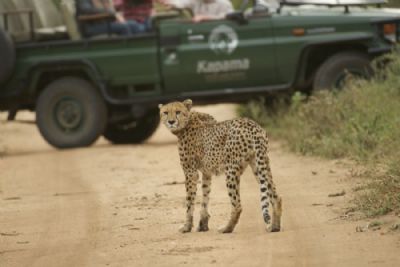 Swain's Southern Africa
Experience South Africa through an assortment of authentic activities and unique excursions. Travel to some of the region's iconic destinations. Tour Table Mountain and the Cape Winelands, as you enjoy three nights in Cape Town. Spot the Big Five while on Safari within the Sabi Sand Game Reserve and spend a night in Johannesburg, the "City of Gold," taking in the culture that this vibrant metropolis has to offer. To culminate your journey,
...

Customizing the travel experience, Swain Destinations is the leading U.S. provider of completely personalized vacation experiences. Since 1987, their dedicated team of destination experts have offered American travelers the opportunity to design distinctive trips to intriguing international locales, including Australia, New Zealand, the South Pacific, Asia, India and Africa.
Whether celebrating a special occasion such as a milestone anniversary or simply looking to go on a one-of-a-k
...