2019 US Open Golf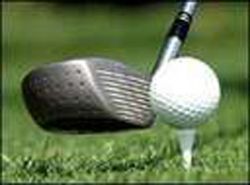 2019 US Open Golf
June 13 - June 16, 2019
Watch the best golfers compete at Pebble Beach!
Land Features:
Three Nights at the DoubleTree by Hilton Hotel Campbell
Tournament badges for Saturday and Sunday
Three Days Intermediate Size Car Rental
Optional Add-ons:
Upgrade to the Trophy Club, an exclusive on-site, air-conditioned
...

Sports Empire is your ultimate authority in delivering sports and special event packages. Offering a lineup of the biggest and most exciting sporting events throughout North America –combined with a proven history of delivering the most complete and hassle free packages – Sports Empire offers the professional travel community the best value for customized sports and special event packages.
Our reputation has been built on over thirty years of consistently delivering
...