Costa Rica: Jungles & Rainforests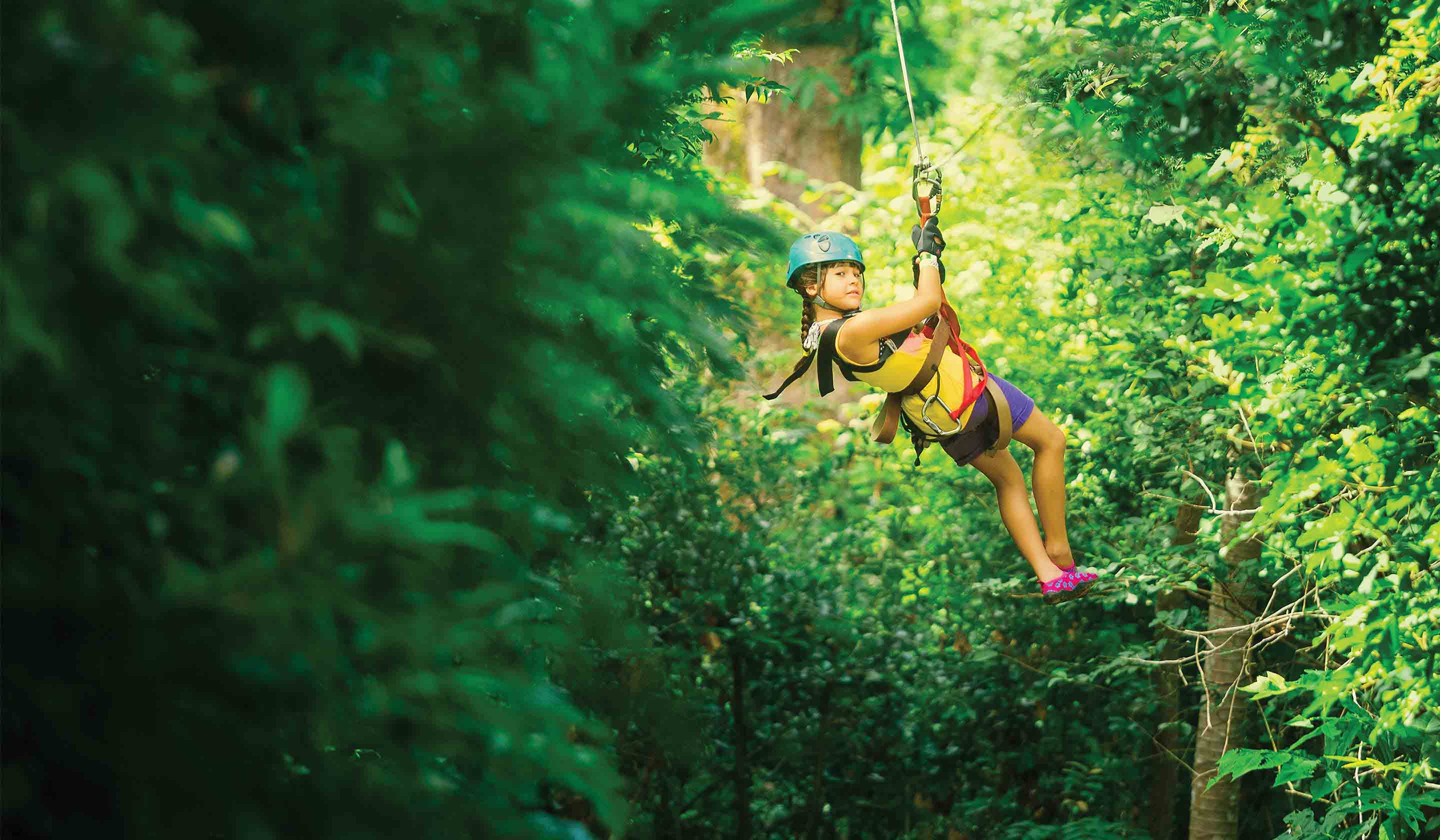 Costa Rica: Jungles & Rainforests

Life is pretty colorful on a Costa Rica family vacation, where even butterflies like the electric-blue morpho make visitors gape in awe. More than 850 different species of birds make their homes here, from emerald-green parrots, scarlet macaws and bright-billed "flying banana" toucans to purple-throated hummingbirds, orange-bellied trogons, and red and green plumed quetzals. Green turtles and iguanas, red frogs and white-faced monkeys are also a big draw too, as you'll find out when you explore tropical rainforests and jungles on a rafting trip and a nature hike during overnight stays in riverfront lodges. Want to get the ultimate hands-on Costa Rica family vacation experience? Soar on a zip-line adventure through the rainforest, learn all about living along a jungle river, take a pineapple tour, and see – as well as taste – how the cacao fruit is transformed into chocolate. And the best part – share it all with your family on Costa Rica: Jungles & Rainforests.

As a family-owned travel company for 96 years, our values and our vision have remained true to our founding tenets: always do the right thing, deliver more than what's expected, embrace change by continually innovating. We're honored to have the trust and guest satisfaction to be named to
Travel + Leisure's
"World's Best" list for 23 consecutive years. Our exclusive access, provided by our longstanding relationships with our supplier partners around the globe, helps us to create journeys
...