The Rhine and Moselle - Southbound
on MS Inspire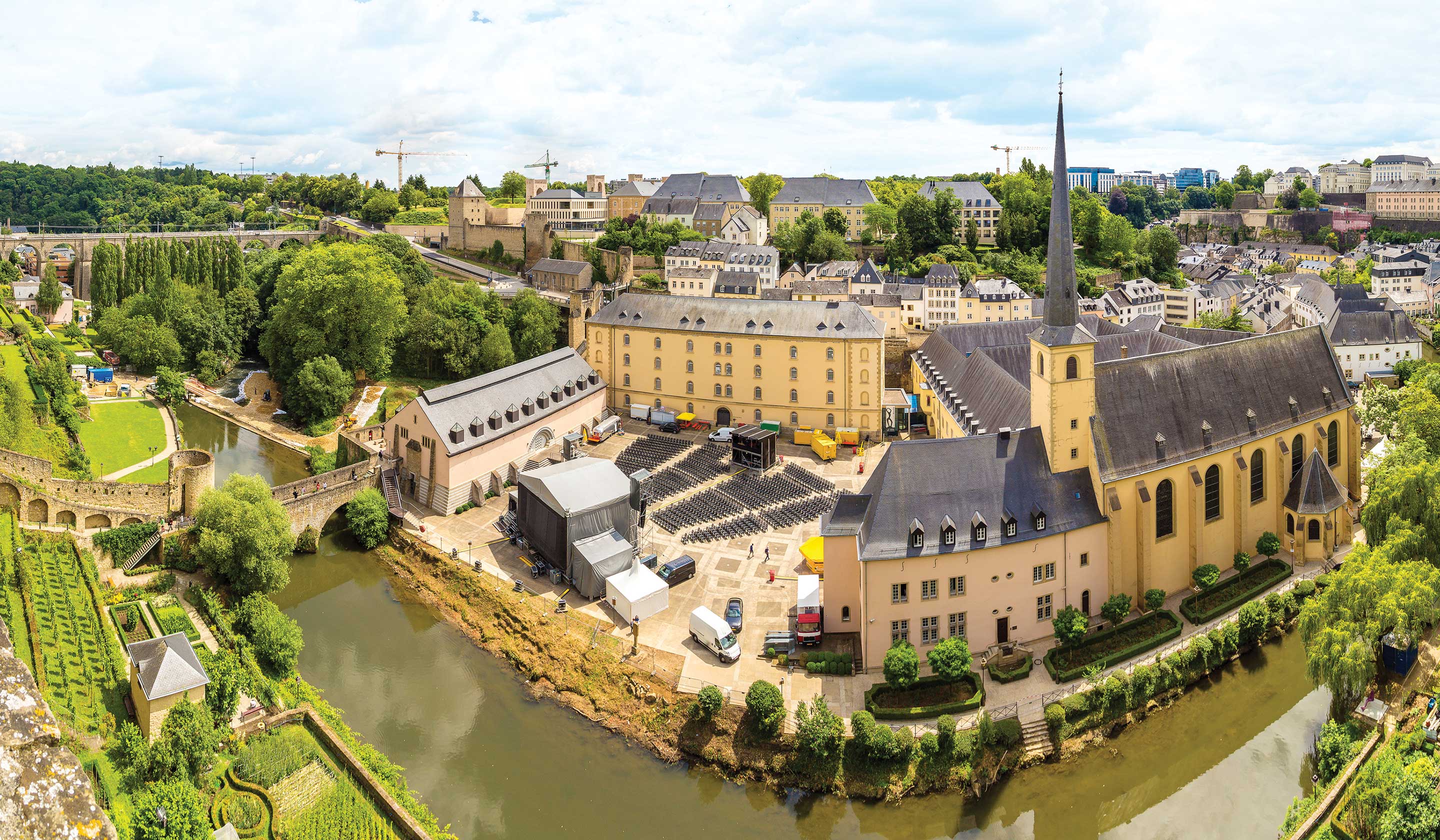 The Rhine and Moselle - Southbound

So many delights are in store along the enchanting Moselle and Rhine on our 14-night cruise between Basel and Amsterdam... From the Netherlands to Switzerland, through Germany, France and Luxembourg, see the marriage of French and German culture in Strasbourg; mingle with jet setters in Baden-Baden; check out the ancient university town of Heidelberg and medieval masterpieces like Bernkastel, Trier and Cochem. Pay tribute to those who fell in the Battle of the Bulge at the Luxembourg American Cemetery and Memorial; get a true taste of Europe with regional specialties, local wines and folk traditions; and enjoy an exclusive special dinner at a castle in Germany.
We're a company, and a family, of passionate travelers. As a family-owned travel company for over 97 years, our values and vision remain true: always do the right thing. Deliver more than what's expected. With journeys across 7 continents, in over 100 destinations and to 70+ countries, we keep moving forward to find new ways to enhance travel experiences that will be memorable for a lifetime – and we're honored to have the trust and guest satisfaction to be named to Travel + Leisure's "World's B
...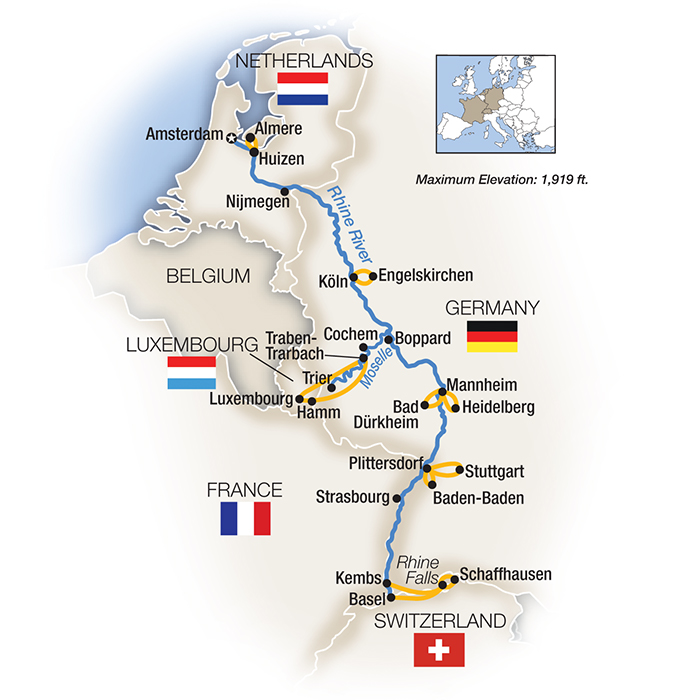 Day
Destination
1
Amsterdam, Netherlands
2
Amsterdam, Netherlands
3
4
5
Köln, Germany
6
Cochem, Germany
7
Luxembourg City, Luxembourg
8
Trier, Germany
9
10
Boppard, Germany
11
Heidelberg, Germany
12
Baden-Baden, Germany
13
Strasbourg, France
14
Basel, Switzerland
15
Basel, Switzerland