Private Kenya Safari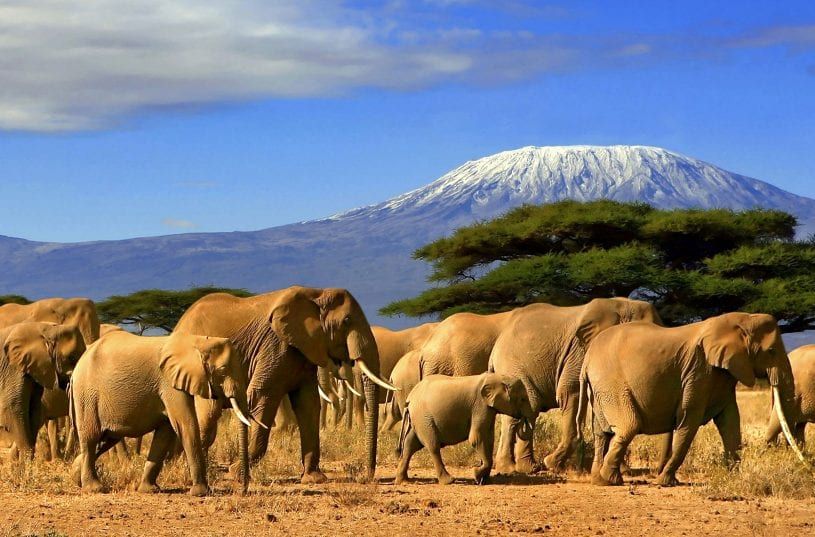 The Glowing Essence of Safari

"When you have caught the rhythm of Africa," Isak Dinesen wrote, "you find it is the same in all her music." Quite true, but on this event-rich but reposeful safari—beautifully accompanied by the praise of birds and the sheer fun of three-night stays in a trio of marvelously African camps—that music crescendos to symphonic heights.
We begin in Tsavo, based in the luxurious Finch Hattons Camp, named for and inspired by Denys Finch Hatton, an aristocratic Britisher bursting with love for Africa and its stupendous sceneries and free-roaming animals. Then off-the-well-trod path to Loisaba Tented Camp, in the Loisaba Conservancy, a private enclave adjacent to the Laikipia Reserve, up on the game-rich plateau of the same name, graced with views of a volcanic peak so regal that Kenya took its name as its own (Micato's birthplace is the only country in the world to name itself for a mountain). We finish flourishingly in Sir Richard Branson's gem, Mahali Mzuri, a spectacular camp in the fabled Maasai Mara, the lush northern part of the Serengeti-Maasai Mara ecosytem, Earth's greatest congeries of free-ranging animals.
Micato's Private Safari is one of our Classic Safaris but with a difference. Like our Classics, it has a fixed daily itinerary, but we will operate it as a Private Classic—without regularly scheduled departures—so you can fit it into your schedule. As on all Private Classics, your group will have its own Safari Director and vehicles, and much privacy throughout.
Highlights
Kenya's most luxurious tented camps and lodges, including the splendid Finch Hatton's Camp, elegantly eclectic Loisaba Tented Camp; and Sir Richard Branson's personal camp Mahali Mzuri.
Day and night game drives; Samburu-led camel rides on the plains; horsebacking; and graceful hot air ballooning at sunrise followed by al fresco breakfast.
Meet and dine with Micato's founders, Jane and Felix Pinto.
Spectacular views and incomparably fascinating ecosystems: regal Mount Kilimanjaro; the Laikipia Plateau and jagged Aberdare mountains; and the famed Mara River.
Service, information, and good cheer from your Micato Safari Director from start to finish; round-the-clock access to our unique Concierge Service.
Gardens, Foliage, and Nature
Luxury
Safari, Animals, and Wildlife
Back in 1966, Felix Pinto, a ranking member of the ex-British Kenyan government, started a luxury safari company. He also dabbled in gentleman farming on the family's rambling acreage outside Nairobi, which was even profiled in the prestigious American edition of Geo magazine. Micato's private safaris ultimately prevailed over farming and forty-five years and a Stanford, Harvard and Stanford Business School graduation later, the Pintos are joined by their (well educated!) children in the runni
...
Double Occupancy and Internal Flight