Family Safari in South Africa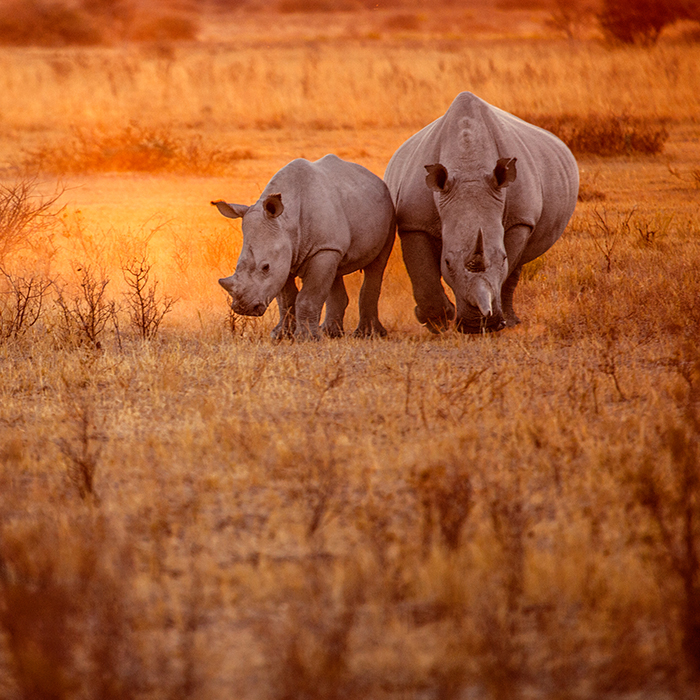 Family Safari In South Africa
A family safari suitable for all ages, this epic adventure begins in Cape Town, home to the beloved South African penguin, journeys to Grootbos Nature Reserve, an eco-reserve tucked between mountain, forest and the sea where you'll search for the Marine Big Five, and into the secluded wildlife haven of Shamwari Game Reserve. Enjoy a variety of nature-based guided adventures, 4x4 flower safaris, horse riding and quad biking through forests and valleys of Grootbos Nature Reserve. Learn about wildlife conservation at Shamwari Game Reserve's Wildlife Rehabilitation Centre and the Born Free Big Cats Foundation.
Explore the wildlife rich Shamwari Game Reserve, home to the coveted Big Five and other enchanting creatures. Learn about wildlife conservation at the Wildlife Rehabilitation Centre.Discover Grootbos Nature Reserve on a variety of nature-based guided adventures. Treasure hunt in Milkwood forests, go on horse and pony rides, and explore secret beach caves.Experience an eco-boat cruise in search of South Africa's Marine Big Five, southern right whales, great white sharks, bottlenose dolphins, Cape fur seals and African penguins.Enjoy gingerbread decorating, Africa-themed story-time, special kiddies' bath-time toys and menus while at the Cape Grace.
1. CAPE GRACE, South Africa, Cape Town
2. GROOTBOS GARDEN LODGE, South Africa, Gansbaai
3. RIVERDENE FAMILY LODGE, Shamwari Game Reserve
National Parks and Preserves
Safari, Animals, and Wildlife
About African Travel Inc.
As the longest established luxury safari operator focused exclusively on the African continent, African Travel, Inc. is dedicated to creating and providing the ultimate African experience.  We are one of the most awarded companies - including awards for Travel + Leisure's #1 World's Best Safari Outfitter,  Departures Legend Award and AAA Best in Member Services - because we turn dreams into a reality. 
We know Africa and our team has lived and traveled extensively throughout the conti
...