Douro Discovery: A Family River Cruise in Portugal plus Madrid
on MS Andorinha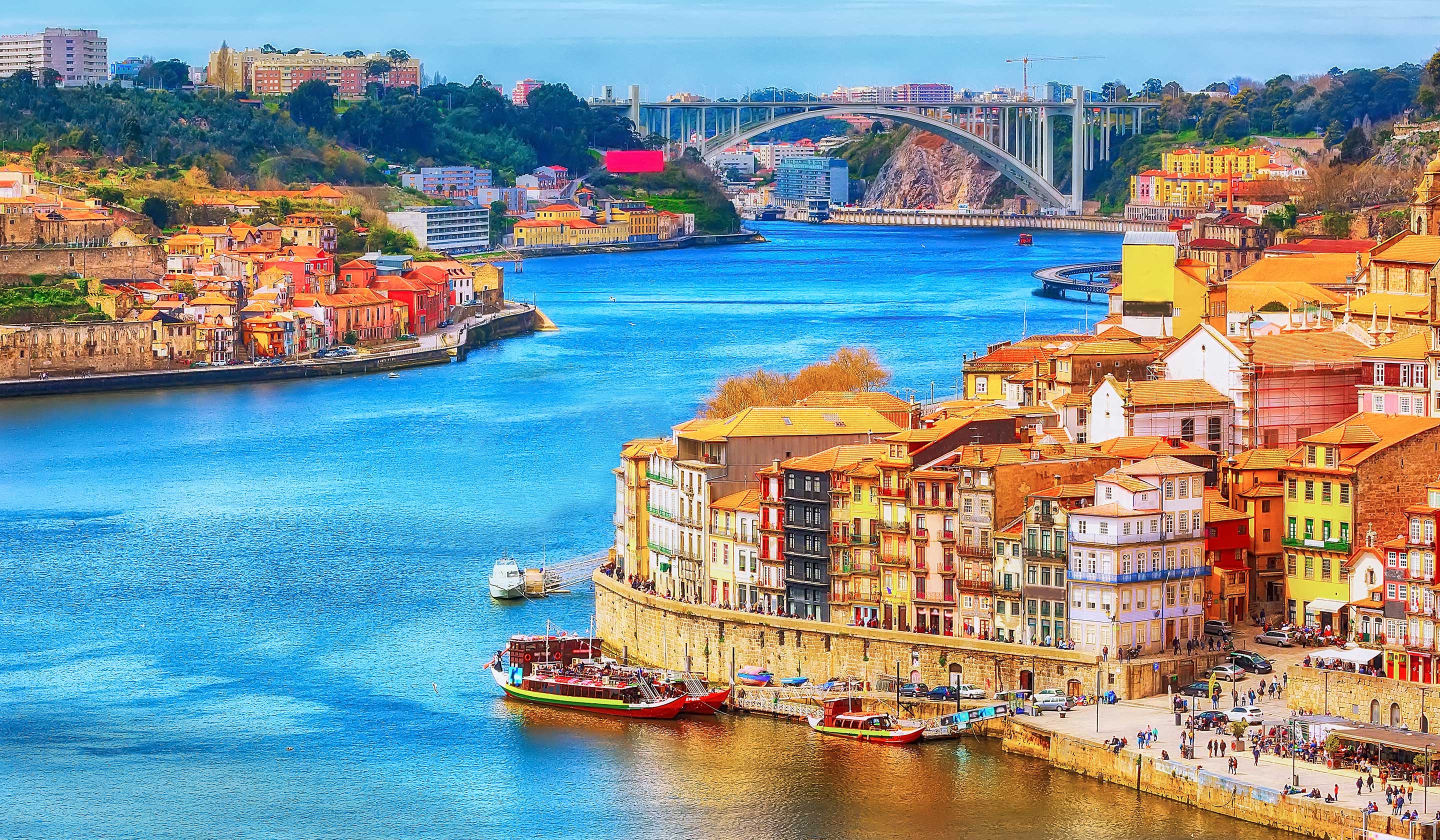 Douro Discovery: A Family River Cruise in Portugal plus Madrid

Visit an opulent royal palace, cycle through Madrid's historic Casa de Campo, and immerse in art at the Prado. Ride a 4x4 to an archaeological site; breathe romance and heroic legends in Salamanca and Guimaraes; navigate mazes of colorful streets on a bicycle in Porto; kayak on the Douro River; learn the origins of azujelos and Fado music; wind along scenic bicycle trails in Vinho Verde country; and sail to postcard villages, castles, winetowns, and vineyards in the Douro Valley, a winemaking region unlike any other in the world. This ten-day tour of Portugal and Spain includes Madrid, Salamanca, Porto, and a riverboat cruise deep into the Douro River Valley for an authentic taste of life in a seldom-visited region steeped in a wine-making culture thousands of years old. Along the way, sightseeing choices offer an array of excursions and possibilities. Begin in Madrid, where you can get a taste of Spain at an historic food market, take a bicycle tour of the city's largest park, and peruse art masterpieces at the Prado. Explore the medieval university-town of Salamanca, where the gorgeous architecture seems to glow. Board a luxury riverboat and wind along Portugal's Douro River Valley, the world's oldest demarcated wine region, where you'll find miles of mountains and hills carved into vineyard terraces. Explore prehistoric rock-art on a 4x4 safari in Foz Coa. Visit medieval towns, castle ruins, and palaces, and immerse yourself in local history and culture, kayaking on the Douro River, and bicycling through Vinho Verde country. Ride a cable car and a three-wheel taxi on a sightseeing tour of Porto, an enticing labyrinth of winding streets and stairways, baroque churches and palaces, street art, and colorful bohemian enclaves, and cycle from the waterfront Ribeira district, one of the city's oldest, liveliest, and most picturesque neighborhoods.


We're a company, and a family, of passionate travelers. As a family-owned travel company for over 97 years, our values and vision remain true: always do the right thing. Deliver more than what's expected. With journeys across 7 continents, in over 100 destinations and to 70+ countries, we keep moving forward to find new ways to enhance travel experiences that will be memorable for a lifetime – and we're honored to have the trust and guest satisfaction to be named to Travel + Leisure's "World's B
...