Family Fun Along The Seine: Paris To Normandy
on MS Sapphire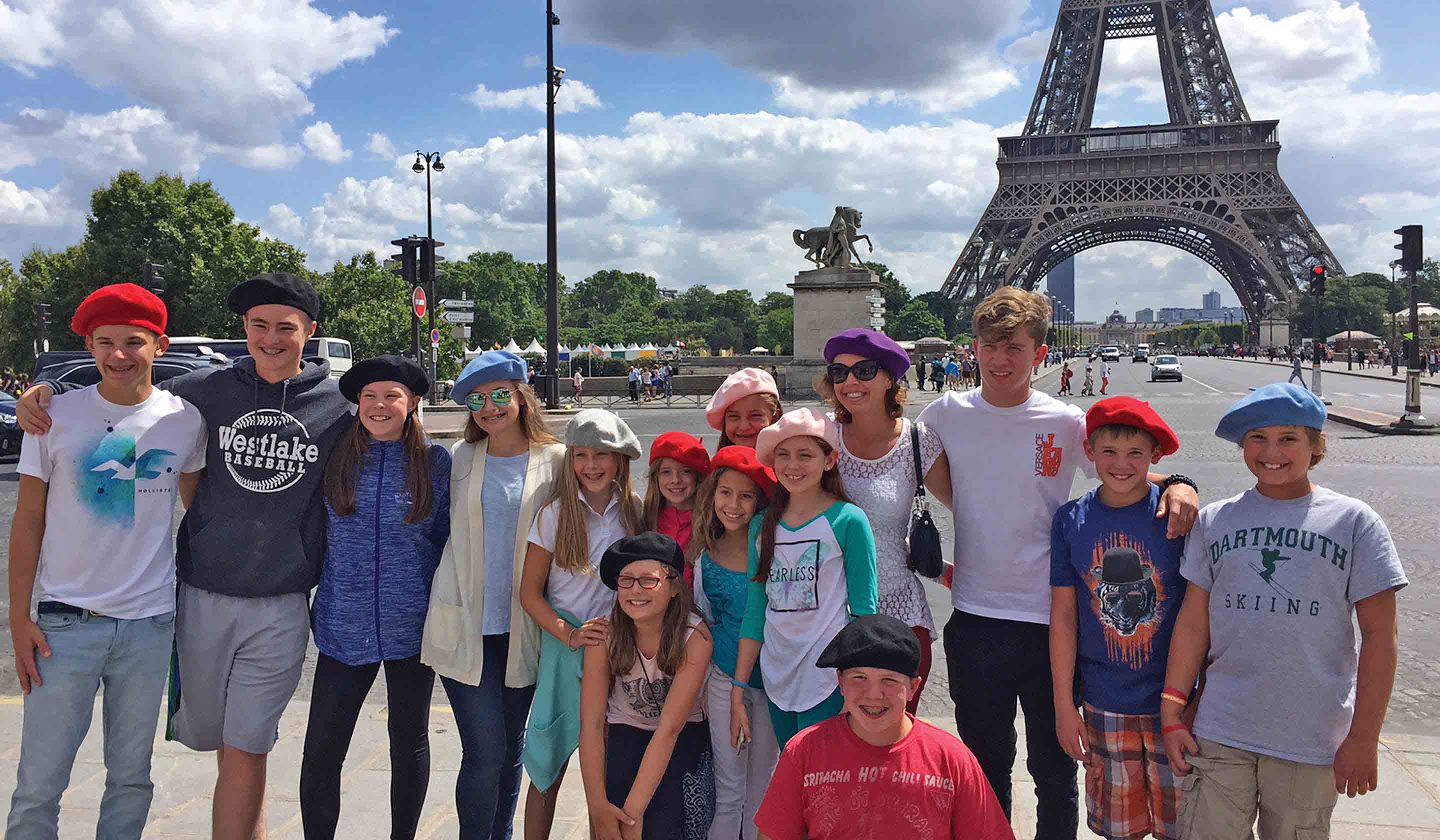 Family Fun Along The Seine: Paris To Normandy
Explore all things
français
along the River Seine on a remarkable family river cruise
through northern France..
. w
alk through the gardens of Giverny, inspiration for many Claude Monet paintings… time travel along the beaches of Normandy for a deeper understanding of World War II and events that affected generations, past and present… and join us for a special visit to Musée du Louvre where you will have fun on a scavenger hunt that introduces you to world-famous art masterpieces, like the "Mona Lisa" and "Venus de Milo."
Your cruise begins in Paris with either a guided walking tour or a guided bicycle ride along the Seine, and an art-filled scavenger hunt in Musée du Louvre. In artist Claude Monet's Giverny go inside his house and discover the inspiration for his garden paintings. Hike up to Château Gaillard of Richard the Lionheart fame in
Les Andelys
or take a walk in a village steeped in history and country charm. All generations of your family share poignant memories exploring the beaches of Normandy, touring the American Cemetery and visiting the D-Day Academy where a hands-on visit takes you back to the year 1944 and the D-Day Invasion. In Rouen you'll see historic sites immortalized by Joan of Arc, and take a 3-D tour of the city's Roman period. Your family goes inside Louis XIV's gilded palace
Château de Versailles
to see how the royals lived, then take a walk through the gardens or a bicycle tour including Marie Antoinette's farm.
We're a company, and a family, of passionate travelers. As a family-owned travel company for over 97 years, our values and vision remain true: always do the right thing. Deliver more than what's expected. With journeys across 7 continents, in over 100 destinations and to 70+ countries, we keep moving forward to find new ways to enhance travel experiences that will be memorable for a lifetime – and we're honored to have the trust and guest satisfaction to be named to Travel + Leisure's "World's B
...